Evening event: The key to peace of mind
with Zen Master Nissim Amon
Wednesday April 11 at 19:00
"Become Your Own Master"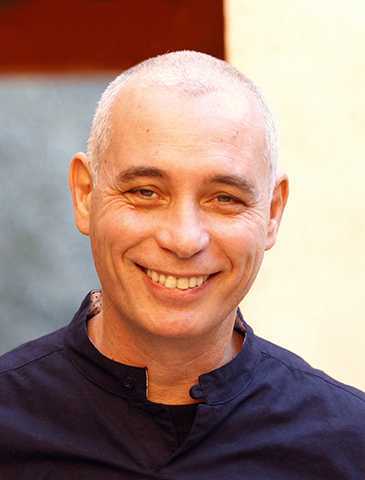 Inside each and every individual two different approaches to reality coexist. One is rational and logical which we experience as thoughts and call the Mind. The other is emotional which expresses itself through feelings and emotions and call the Heart.. At some point in our lives, the tension between what had to be done, according to Mind, and what we really felt like doing, according to the Heart, led to inner conflict. At that point we lost the inner harmony between these two parts of our selves, and a split happened. The wider the split between these two parts, the greater the discomfort we feel in our lives.
In order to balance the Mind and the Heart, you must become your own Master. This is what the Buddha was teaching: an awakening process, and inner leadership.
.
Nissim Amon
is an ordained Soto Zen Master, developer of the Trilotherapy therapeutic system, has authored seven books, and is featured in the Wild Divine Zen Journey program.
Nissim is a sought after Zen-teacher with many students all over the world, including Norway. He has a unique style of leading workshops where he combines spiritual wisdom of the East with psychological insights of the West. His lectures and workshops are deep and can change the vision of our mental reality, and thereby allowing freedom from suffering and resulting in peace of mind.
He doesn't come to Norway every year. Make sure you don't miss this opportunity.
.