<![CDATA[
Weekend workshop: A spiritual quest for your true self
with Zen Master Nissim Amon
Saturday April 14 – Sunday April 15 2018
"Walking Through Walls"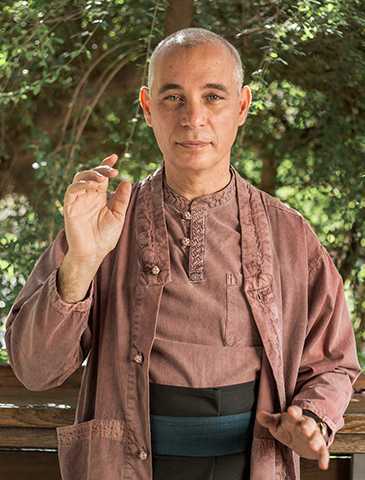 "The spiritual quest is not about clarifying concepts or gaining more knowledge.
It is about throwing away one's old ideas and wrong views.  
The journey will take you within, piercing through the layers that are covering the very spring of Self.  Deeper and deeper, one travels to a place of clarity that can be always present.
It is in this quiet place that thinking comes to an end, and making distinctions ceases. 
Without having to use force, harmful and stressful thoughts disappear by themselves. Without being troubled, true action and true function manifest by themselves. It is only by freedom from the old mind, that one can begin to know the magic of the mind.
This "piercing process" of uncovering and discovering the true Self. 
The Buddha spoke about six super-powers that mark the path towards complete freedom. The first, and the most important among them is the ability to "walk through walls". Often, ideas that have been put into our minds, stand in front of us as high walls,  solid as the dining table that we eat on. "Walking through walls" is about walking through these unseen "mind walls", walls that surround us and limit our original and boundless freedom. 
Walking through these walls is discovering the truth that exists behind the barriers of our, mind. 
Not climbing, not fighting, not demolishing, only passing through them, for it is only in the mind that they exist. These walls are your Karma. Walk through them. Be free."
– Nissim Amon
Nissim Amon is an ordained Soto Zen Master, developer of the Trilotherapy therapeutic system, has authored seven books, and is featured in the Wild Divine Zen Journey program.
Nissim is a sought after Zen-teacher with many students all over the world, including Norway. He has a unique style of leading workshops where he combines spiritual wisdom of the East with psychological insights of the West. His lectures and workshops are deep and can change the vision of our mental reality, and thereby allowing freedom from suffering and resulting in peace of mind.
He doesn't come to Norway every year. Make sure you don't miss this opportunity.