For the first time ever
 we are pleased to offer you
 a package of 6 zoom meetings with Nissim Amon
Trained for many years in old school monasteries, he is used to guiding groups in large rooms, were everyone is sitting on their meditation mats, leaving the noise of the outside world behind.
For years he insisted that talking to a screen seemed awkward, he felt that the energy of the shared physical space is missing; but now times have changed, and we recognize that people dwell in their own "monasteries", finding themselves alone at home. We know there is a great need for nourishing words of old wisdom, to help us deal with what is happening in the world.
Across time and space we can come together and create a shared experience for the benefit of all.
Starting Sunday 7.3.21
The meetings will take place once a week
7.3.21, 14.3.21, 21.3.21, 11.4.21, 18.4.21, 25.4.21
For about 75 minutes
including a short meditation
Los Angeles 10:00 AM
New York 13:00 PM
Oslo 19:00 PM
Tel Aviv 20:00 PM
Sydney 04:00 AM (Monday very early)
A real group, where you may ask questions, and experience growth and excitement.
Price for the entire course:
290$ / 250€ (No Tax includes)
1150 ILS (For Israel residences includes Tax)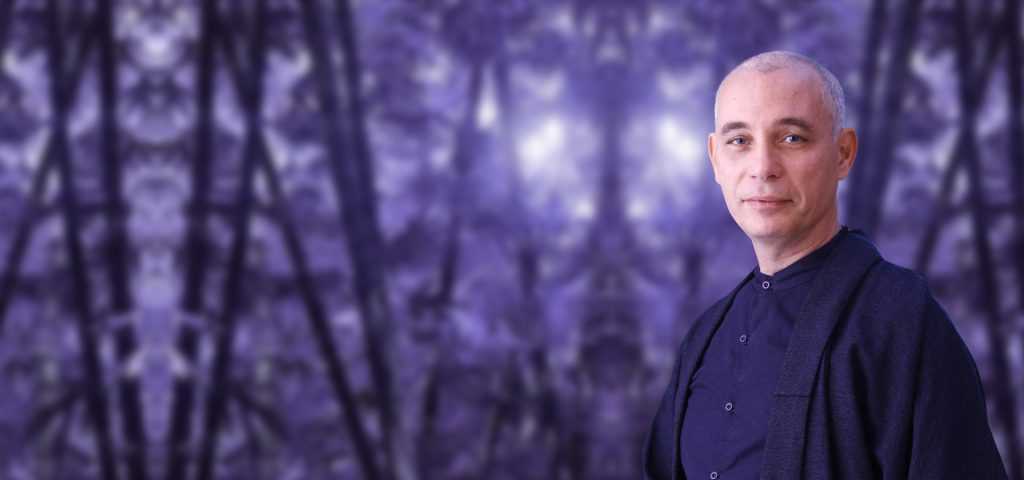 Nissim Amon is an ordained Soto Zen Master, developer of the Trilotherapy therapeutic system, has authored ten books, created 2 guided meditation albums, a meditation music album and is featured in the Wild Divine Zen Journey program.
Nissim has been training groups of individuals to become certified Trilotherapists, both throughout Israel and around the world. Nissim lectures internationally on topics of Zen, meditation, consciousness and Trilotherapy.
It is always pleasant to learn from Nissim Amon. His presence is peaceful and relaxing, and his wisdom derives from an ancient past.
The program will be in English, for all of those interested to hear and meet a Zen Master, live, at your home.
Becoming the Witness – The way of the Buddhas to deal with stress.
New Frontiers Within and Without – Out of body experience and meditations.
The Purpose of Life – What are we doing on this planet according to Buddhism?
Zen and the Diamond Sword – Can it cut through everything?
The Power of Love – From childhood to old age.
First Aid for Emotional Distress – Getting a tool for immediate help, to apply on others and ourselves.